There's a saying among our regulars: "That's how we do it at Blacklake." And by that, they mean the friendly, laid-back atmosphere that is extended to locals and visitors, alike.
Another unique attribute is our combination of three distinct nine-hole layouts that can be mixed and matched to your preference and skill level. Our three courses are:
Canyons
The Canyons course unfolds along undulating terrain with several elevated tee boxes overlooking the fairways below. Here, the vistas and valleys invite a steady stream of refreshing sea breezes, helping you stay cool as you stand over that pressure putt.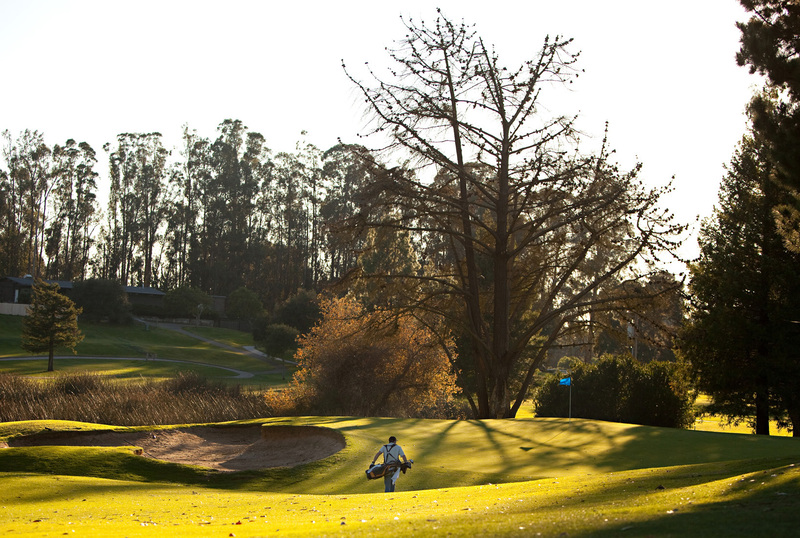 Oaks
The Oaks course offers a more intimate and sheltered setting, with fairways that wind through a forest of coastal oak trees. The Oaks course is more of a "target golf" experience, and you can find yourself in the woods if you're not careful. But as they say, "No guts, no glory."
Lakes
The Lakes course is the most forgiving of our three courses, with wide fairways that make it the perfect proving ground for newer golfers. It even opens with a par 3 to start your round off on a confident note. But it's also a long course, so you can't call it a pushover, either.
Come out and take your pick — or play all three for the best Central Coast golf experience.
Practice Facilities
Our 275-yard driving range features more than 30 grass and artificial teeing areas, and is open from dawn to dusk. We also offer three putting, chipping and pitching greens for complimentary use.
Amenities
From putters to polos to balls, our pro shop offers the gear you need to look and play your best. The Blacklake Bar & Grill is the perfect place to fuel up for your big round, or to relax after a day on the course.